Bond and Kerim Bey are about to assassinate a Russian agent during a pivotal sequence in From Russia With Love (1963), when an interesting movie poster crops up in the foreground of a building: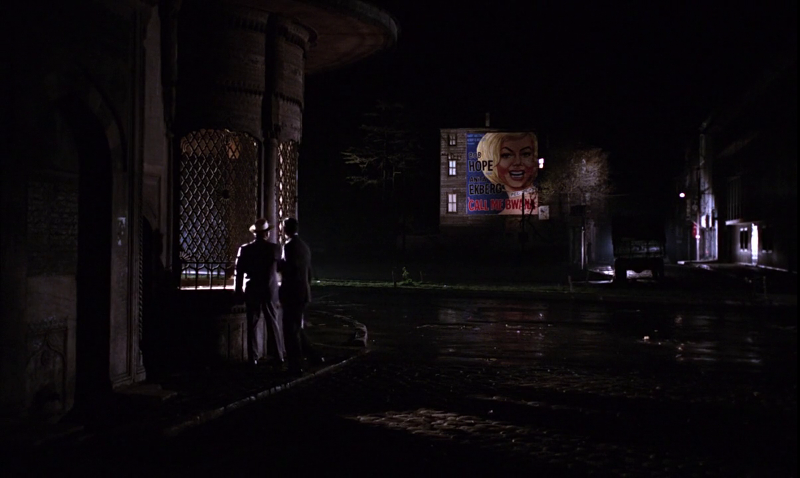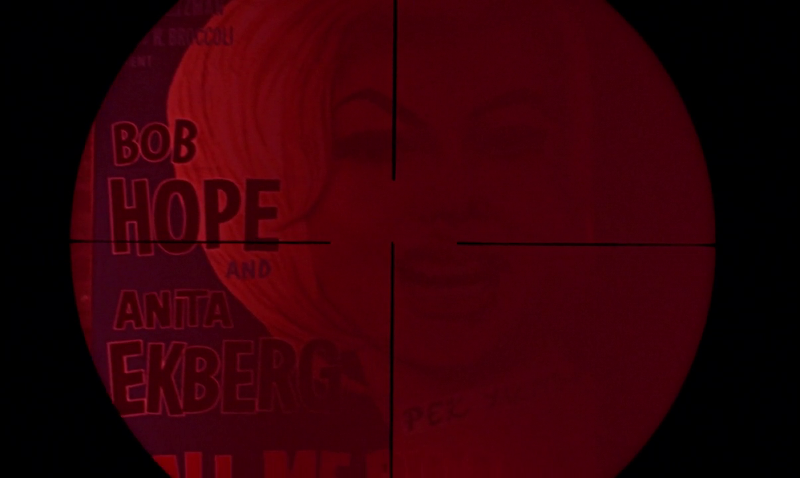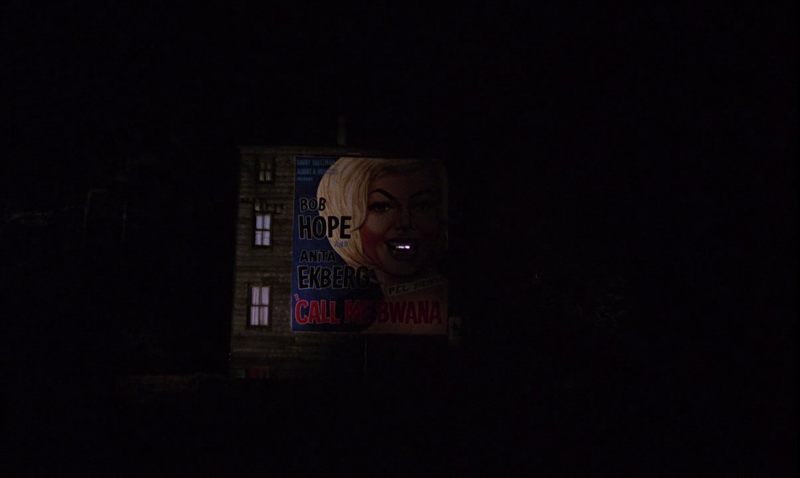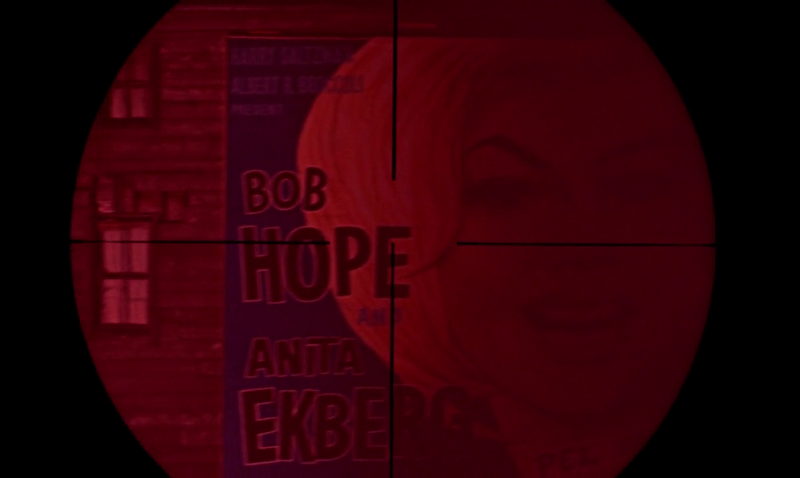 "Harry Saltzman Albert R. Broccoli Present"? Is this another Bond movie?!
Nope, it's a poster for Call Me Bwana (1963), the only other non-James Bond produced Eon Productions movie. It was a farce film that starred Bob Hope and Anita Ekberg. Check out its bizarre plot at its Wikipedia page. Cool huh?