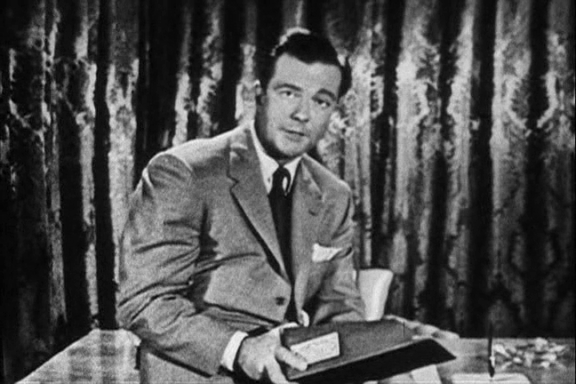 No chase sequence or shootout here.
The first on-screen presence in a Bond movie is that of William Lundigan, host of the CBS TV show Climax! that aired the first unofficial James Bond movie, Casino Royale (TV – 1954).
In an awkward dialogue, Lundigan introduces the viewers (who apparently have never set foot in a casino) to a card dealer's shoe, as well as its propensity to "kill." The movie can be viewed in its entirety with a quick YouTube search.