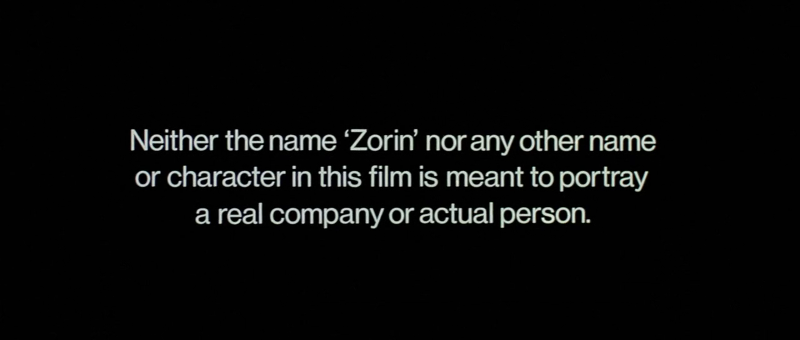 The above disclaimer appears just before the start of A View to a Kill (1985).
Some furious Googling shows that there was apparently some worry as to the Zorin name with Zoran Ladicorbic and his fashion design company Zoran Ladicorbic Ltd. Although he as a Wikipedia page, I was unable to find a web site for his company now, aside from this listing on a small business directory.
It begs the question though – if there was an issue with the "Zorin" name, why not simply change it? If the subject was raised after the movie's production, I can see the issue, but surely a disclaimer could have been listed at the end of the movie? Or was Eon Productions required to show it at the beginning of the movie for some reason?