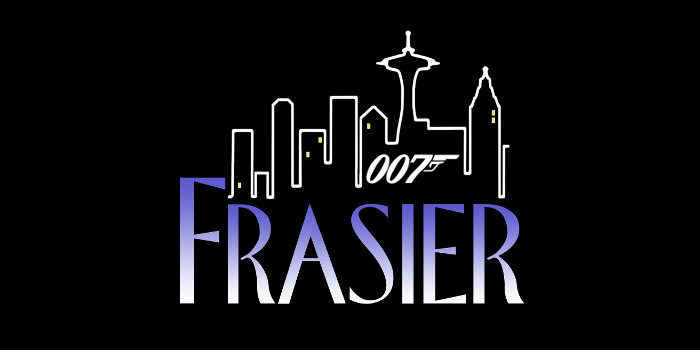 Looking at some random Bond movie clips yesterday, I saw two things that reminded me of the 90's NBC sitcom Frasier, starring Kelsey Grammer and David Hyde Pierce.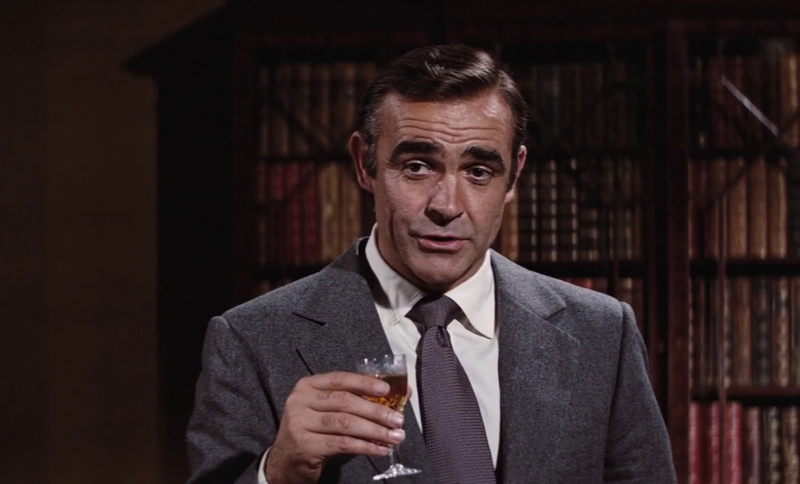 No vodka martini here…for some reason, when Bond and M visit Sir Donald Munger, the chairman of the Diamond Syndicate, he offers sherry to Bond (who accepts) and M (who refuses, on "doctor's orders"). Why the director wouldn't use the opportunity to have 007 order his signature shaken not stirred martini, or some variation on it, is interesting. Perhaps to convey a certain highbrow situation, which Bond is accustomed to and thrives under. Just like Frasier, who regularly drinks the fortified wine with his brother Niles on the TV show while discussing various topics like the opera and French cuisine.
Bond even comments on the quality and vintage of the sherry: "An unusually fine solera. '51 I believe." 007 then corrects M who believes there is no year for sherry, but that he was referring to the original 1851 vintage on which the sherry was based. The exchange could have appeared in a Frasier episode.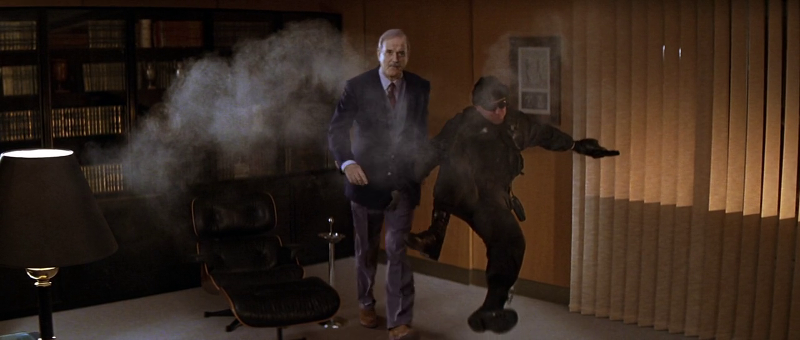 The famous Eames Lounge Chair is briefly seen in Brosnan's last Bond movie, Die Another Day. The modern piece of furniture was created by the Eames couple and was arguably their most famous work. It just so happened that the chair was sometimes featured as a prized piece of furniture (aside from Marty's chair of course) in Frasier's Seattle apartment, as seen below.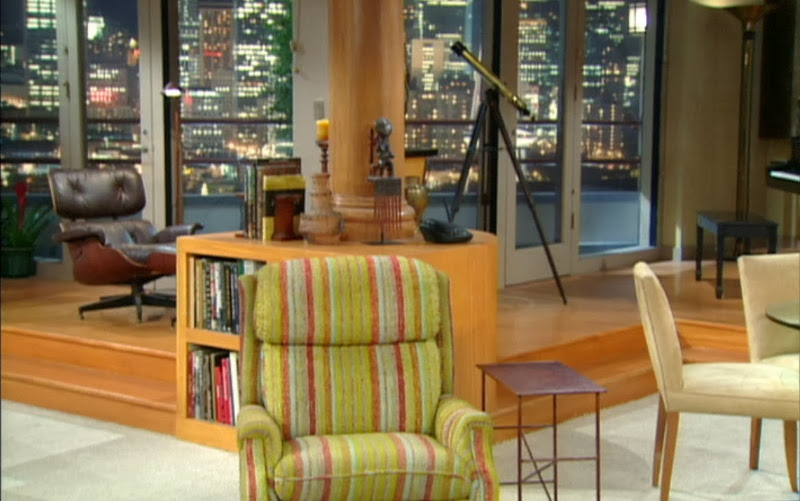 And finally, a picture of Frasier drinking his famous sherry while sitting in his Eames with his dog Eddie.