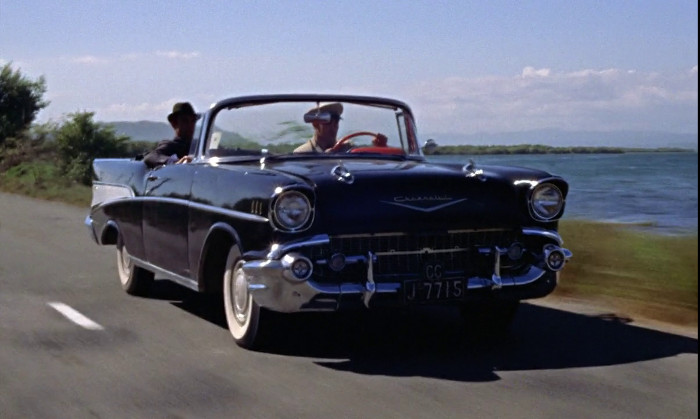 1957 Chevrolet Bel Air
Plate #: CC J 7715
An unknown driver picks up Bond at the airport with this car. 007 asks who the driver works for evading a tail, but the driver refuses to tell and commits suicide via cyanide pill. Bond's only mileage in this car is to the Jamaican government house, along with the driver's body.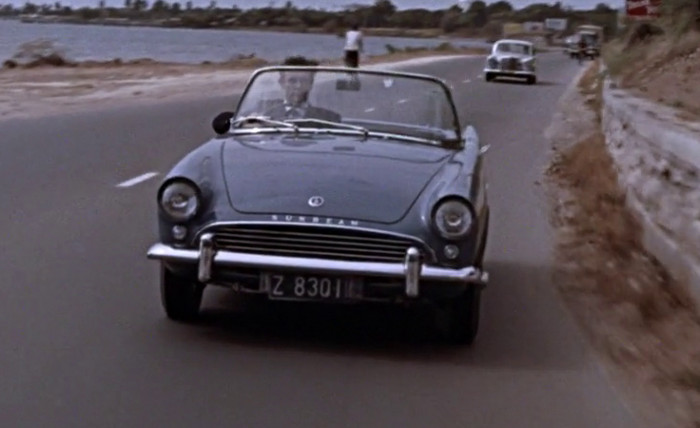 1961 Sunbeam Alpine Series II
Plate #: Z 8301
Bond drives this car to Miss Taro's house, "Magenta Drive 23." Although small, it proves worthy in evading some goons trying to drive Bond off the road before his dinner date.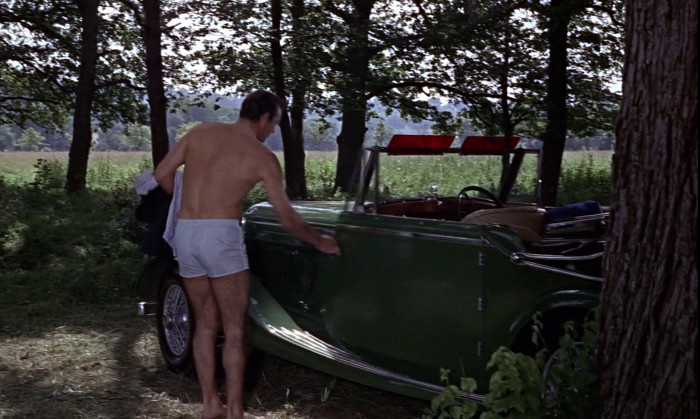 1935 Bentley 3.5 Litre
Plate #: Not visible.
Although not driven in the movie, this car is notable for having a car phone way ahead of its time. The car is used by Bond for his picnic with Sylvia Trench.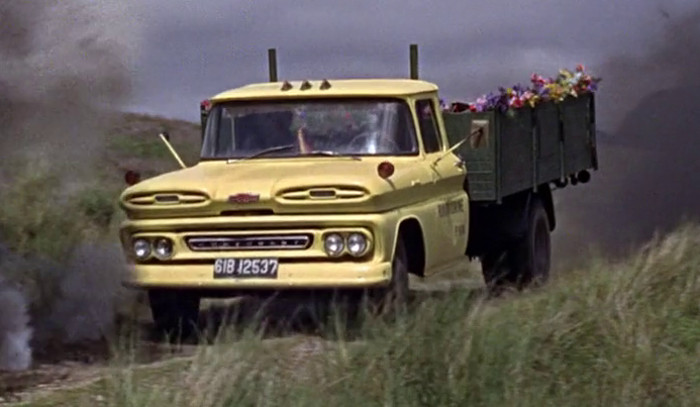 1961 Chevrolet C-30 Apache Stake
Plate #: 61B 12537
Bond hijacks this flower truck after escaping the train, but only drives it until it is almost blown up by dropped grenades from a pursuing helicopter.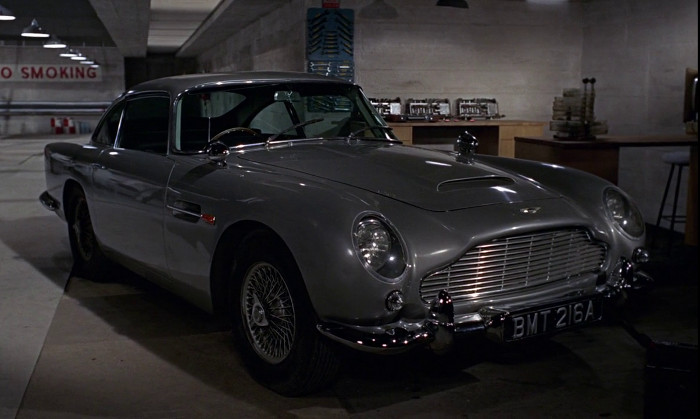 1963 Aston Martin DB5
Plate #: BMT 216A / 4711-EA-62 / LU 6789 (rotating plates)
Surely the most famous of Bond's cars, Bond is first issued this car in
Goldfinger
, stock with revolving plates, smoke screen, ejector seat and more.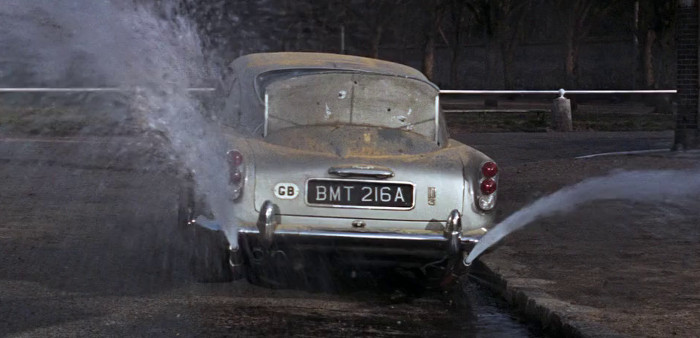 1963 Aston Martin DB5
Plate #: BMT 216A
The iconic car returns in
Thunderball
, and is used by 007 in the opening sequence. Its large roomy space is perfect for a jetpack, and its bulletproof shield and water cannons come in handy to evade capture.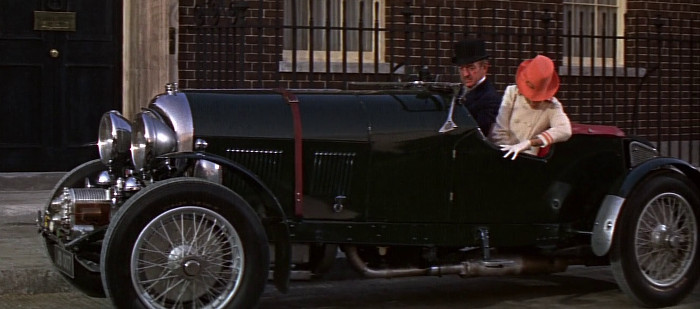 1923 Bentley 3 Litre
Plate #: K 19
Sir James Bond, played by David Niven, uses this funny-looking but fast car to escape capture from SMERSH's women and an autonomous explosive milk truck.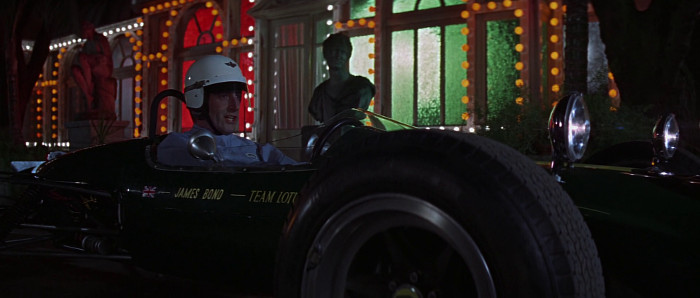 Lotus Formula 3
Plate #: Not visible.
This vehicle was likely intended to resemble a 1967 Lotus 41. It was driven by Evelyn Tremble, so although not
technically
James Bond, Tremble, as well as many other characters in the spoof film, were code named "James Bond 007," hence why I am including this car.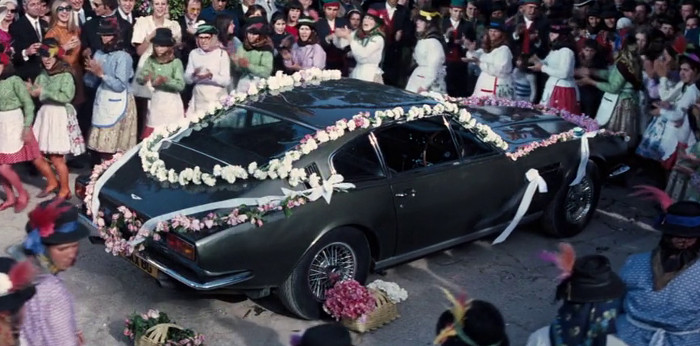 1968 Aston Martin DBS Vantage
Plate #: GK X 8G
With
On Her Majesty's Secret Service
, the new Bond George Lazenby got a new car. The car was briefly seen in the movie's beginning car chase, as well as covered in flowers for Bond and Tracy's wedding. The car is also where Tracy is murdered by SPECTRE in the final scene of the movie.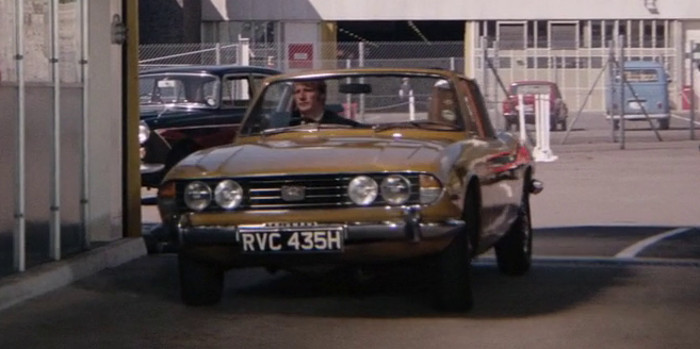 1970 Triumph Stag
Plate #: RVC 435H
Peter Franks' car is stolen by Bond and driven to Tiffany Case's house to fully assume Franks' identity.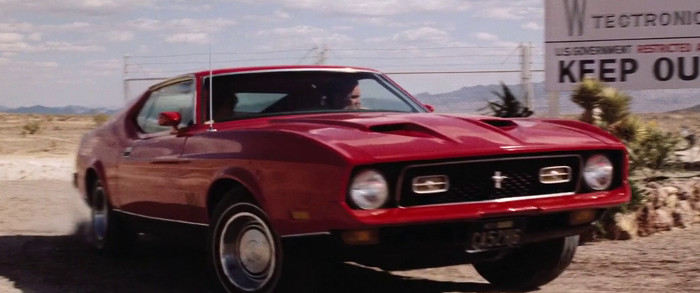 1971 Mustang Mach 1
Plate #: CA52H6
Bond uses this car to evade the police in a memorable evening car chase through the Las Vegas Strip. Its 2-wheel stunt is known for its editing blooper: it entered the cramped space with one set of wheels up, yet landed out of the other side on the other set of wheels.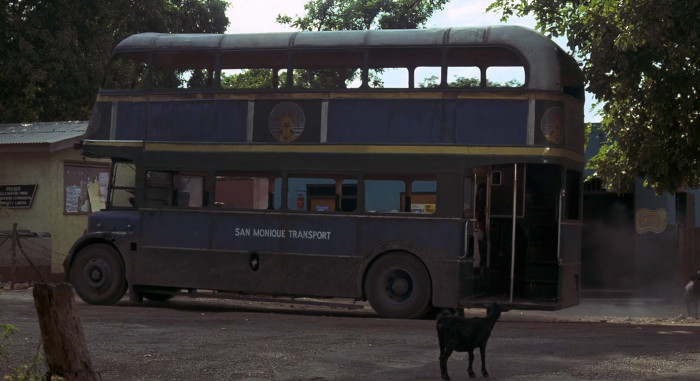 1947 AEC Regent III
Plate #: FM 0591
Bond and Solitaire steal a double decker bus after uncovering Kananga's heroin business. During a chase with police, the bus loses its top floor and is barely recognizable.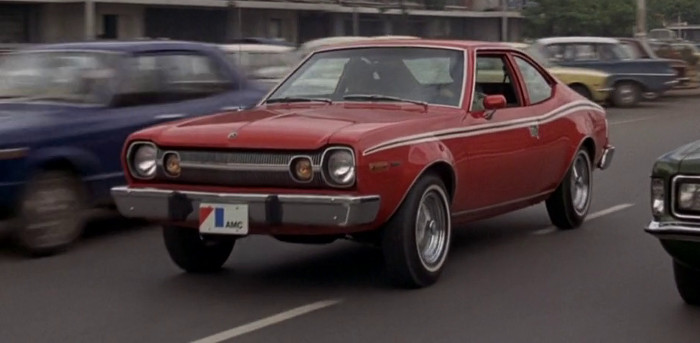 1974 AMC Hornet
Plate #: None – dealer plates.
Bond steals an AMC Hornet with passenger Sheriff JW Pepper unknowingly inside. They chase after Mary Goodnight who is stuck in the trunk of Scaramanga's car. Bond eventually makes an Evil Knievel-type jump over a river later in the movie with the car.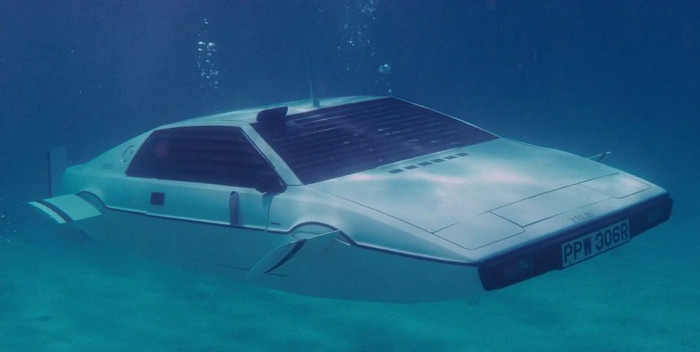 1976 Lotus Esprit
Plate #: PPW 306R
Bond drives this car on land and underwater (thanks to its submarine capabilities) while escaping Naomi's shots from a helicopter.