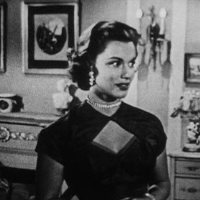 Valerie Mathis
Played by
Linda Christian
Mathis is Bond's former lover and current lover of Le Chiffre. She meets Bond in the casino and is eventually saved by him from Le Chiffre. She is revealed as an agent in the French Secret Service.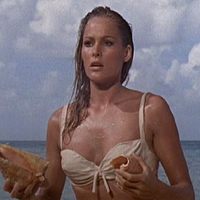 Honey Ryder
Played by
Ursula Andress
Dr. No offers a memorable moment when Honey Ryder, the first Bond girl ever, emerges from the sea in a skimpy white bikini singing "Underneath the Mango Tree". Ursula Andress set a standard for all Bond girls to follow.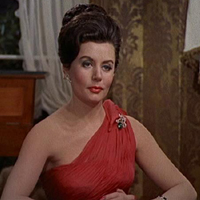 Sylvia Trench
Played by
Eunice Gayson
Sylvia was the first Bond girl to appear twice. Bond met her at the casino in the beginning of Dr. No but soon had to leave to Jamaica. The duty called again in the beginning of From Russia With Love, this time in the middle of a romantic picnic.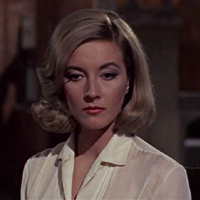 Tatiana Romanova
Played by
Daniela Bianchi
Romanova is a Russian office clerk who is used to lure Bond to Istanbul in the second Bond film From Russia With Love. Of course, Tatiana falls for Bond during the mission. Bianchi's voice was dubbed in the film because of her hard Italian accent. Also, Miss Bianchi was Miss Universum 1960.

Pussy Galore
Played by
Honor Blackman
One of the most famous Bond girls, Goldfinger's Pussy Galore is the villain's personal pilot with a dislike for men. But even Pussy can't oppose the charm of 007 and she helps him to thwart Goldfinger's evil plan. Honor Blackman also played Cathy Gale in the Avengers TV series from 1962 to 1964.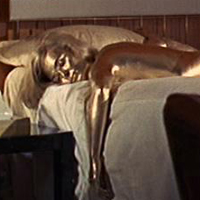 Jill Masterson
Played by
Shirley Eaton
Her body became an icon of the sixties after appearing on the cover of the Life magazine in 1964. Jill is the villain's girlfriend and dies a golden death in the third Bond movie. She is killed by Goldfinger, who orders Oddjob to cover her in gold paint.
Tilly Masterson
Played by
Tania Mallett
Jill's sister Tilly is tries to revenge her sister's death. Bond meets her while chasing Auric Goldfinger and is later killed by Oddjob.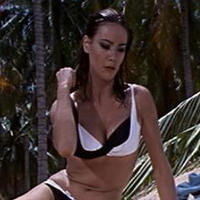 Domino Derval
Played by
Claudine Auger
Domino is a very good open sea diver and is the mistress of Emilio Largo. Bond meets her at the Bahamas while searching the stolen nuclear missiles in Thunderball. After she finds out Largo is responsible for both stealing the missiles and killing her brother, Domino sides with Bond.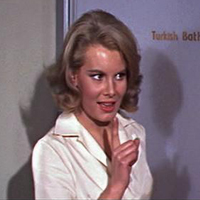 Patricia Fearing
Played by
Molly Peters
A masseuse working at the health club visited by Bond in Thunderball, Patricia unwittingly puts Bond into a dangerous situation by strapping him into "the rack" unattended. She has to compensate it later, of course.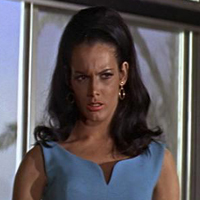 Paula Caplan
Played by
Martine Beswick
Caplan is an MI6 agent in Nassau, and helps Bond on his mission. She later gets killed by the Fiona Volpe. Martine Beswick also played Zora the gypsy in From Russia With Love.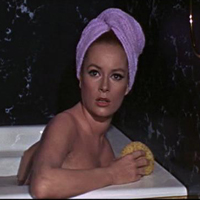 Fiona Volpe
Played by
Luciana Paluzzi
SPECTRE's deadly operative always got her men — that was until she met James Bond. Fiona kills Bond's fellow agent but when trying to catch 007 she is accidentally killed by one of her own men.