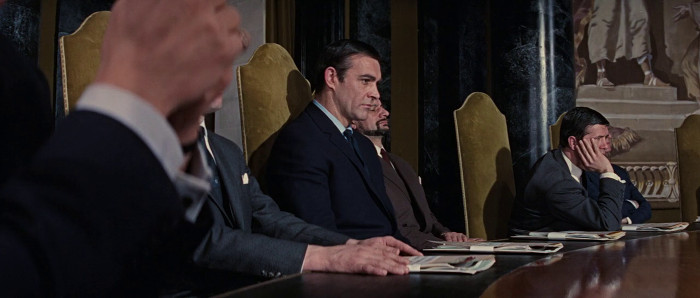 In Ian Fleming's Moonraker it's made clear that there are three 00 agents, with Bond being the most senior, the others 008 and 0011. In Thunderball, however we see all 00 agents attending a conference at MI6 (as seen in the above screenshot). There are nine chairs (so nine total 00s), of which Bond sits on the seventh from the right. We don't get a closer view on any of the other agents but the man next to Bond is perhaps 006, the one who has a beard (as seen in the above screenshot).
002
Played by Glyn Baker
Actor Information
002 is first mentioned in The Man With The Golden Gun. His name was Bill Fairbanks and was killed by Francisco Scaramanga in Beirut in 1969. A later 002 (pictured at left) took part in an training exercise attack on Gibraltar in The Living Daylights and was played by Glyn Baker).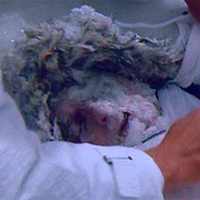 003
Role Not Credited
Bond finds the dead and frozen body of 003 in Siberia, carrying a microchip stolen from a Russian factory. The microchip was found inside a locket implying he had a wife and child (A View to a Kill, corpse not credited).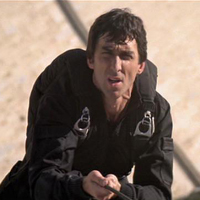 004
Played by Frederick Warder
Actor Information
Killed by a supposed KGB assassin during the training exercise attack on Gibraltar in The Living Daylights.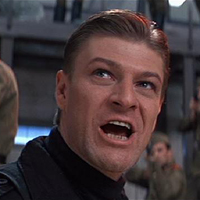 006
Played by Sean Bean
Actor Information
Alec Trevelyan, believed killed while on a mission with 007 in the late 80s, later appeared as the head of the Janus Crime Syndicate Organization in 1995's GoldenEye.

008
Role Not Credited
M's favorite backup agent doesn't actually appear in any of the films but is mentioned twice. First in Goldfinger as M threatens to replace Bond when he thinks Bond may turn the mission into a personal vendetta. 008 is mentioned in The Living Daylights, when M again threatens to recall 008 from Hong Kong when Bond appears unwilling to fulfill M's orders.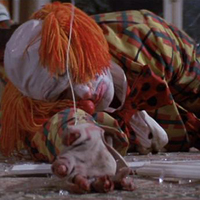 009
Played by Andy Bradford
Actor Information
In the movie Octopussy, 009 was killed in East Germany by Mischka and Grischka, the knife-throwing twins. 009's spectacular clown-costume entrance to the British Embassy is overshadowed by his death and the much sought-after Faberge egg he holds as he dies.
009 is also mentioned in Spectre as the agent who was assigned the Aston Martin DB10 that Bond steals.