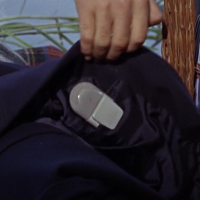 Pager
Another way-ahead-of-it's-time invention seen in From Russia With Love, is a pager. This particular pager simply beeps to inform 007 that he must use his car phone.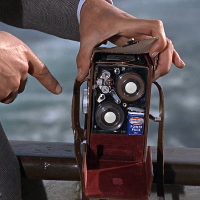 Camera Voice Recorder
Bond uses this recorder built inside of a camera to discreetly have Romanova describe the Lektor to his superiors.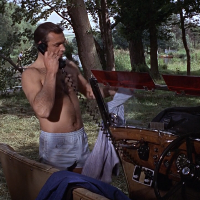 Car Phone
A car/cell phone…in 1962?! This unheard of device (at the time) was used by Bond to contact MI6, who had contacted him via his beeper to call.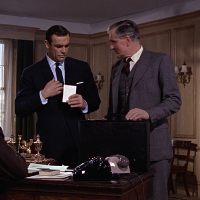 The Briefcase
This smart-looking piece of luggage is issued to all double-oh personnel. Just an ordinary, black leather case, right? Wrong!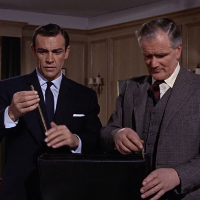 The Briefcase – Ammunition
20 rounds of ammunition can be found in metallic tubes on either side of the briefcase – for those times when you run out!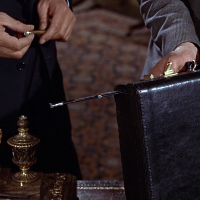 The Briefcase – Throwing Knife
This flat knife is hidden discreetly in the top part of the case.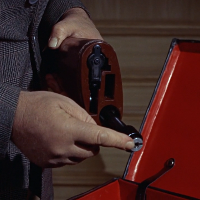 The Briefcase – AR7 Folding Sniper's Rifle
This versatile gun is .25 caliber with an infrared telescopic sight. It is used by Bond on a few occasions throughout his mission.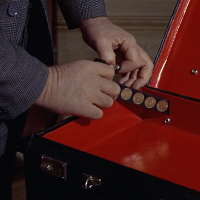 The Briefcase – Gold Sovereigns
Fifty gold sovereigns (25 on either side) can be found hidden in the internal straps of the case – useful for the occasional bribe or anonymous exchange.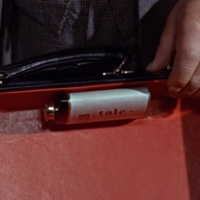 The Briefcase – Talcum Powder Tear Gas
This normal looking talcum powder case contains a tear gas canister inside. Its container is magnetized, so it won't fall or move around in the case.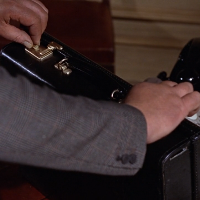 The Briefcase – Defense Mechanism
The catches to open the briefcase are designed to detonate the internal tear gas cartridge if opened via the standard method. To avoid detonation, the user must first move the catches horizontally, then open as normal.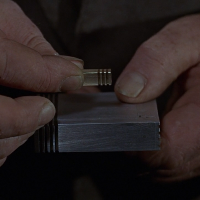 Magnetic Homing Device
Q issues this neat magnetic homing device to Bond in the event of a need to track someone or something. It turns out particularly useful in tracking Goldfinger's car through the Alps and to his headquarters.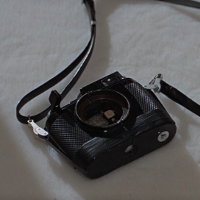 Camera Geiger Counter
Another of the many gaqdgets seen in Thunderball. The geiger counter is used to detect radiation, aiding 007's search for two stolen nuclear warheads. It is cleverly disguised as a camera.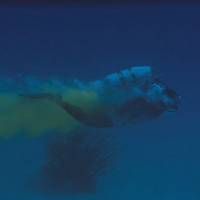 Underwater Jetpack
A major feature in the underwater battle in Thunderball, this underwater pack has spear guns, a propulsion unit, and a water-resistant, high power flashlight to say the least.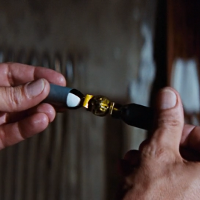 Rebreather
In the event of a debreather not being available, this gadget was to be used for short times only: say five minutes. Bond used it twice in Thunderball: once to escape from the shark tank, then again to finish the final underwater battle.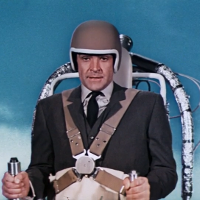 The Jet Pack
A memorable gadget used by Bond in Thunderball, the jet pack could raise one person as high as 600 feet. It helps Bond to make a quick escape in the opening moments of the film. As in his words, "no well-dressed man should be without one".
Radioactive Homing Pill
Q instructs 007 to swallow this harmless radioactive device, which sends out a homing signal to a special receiver.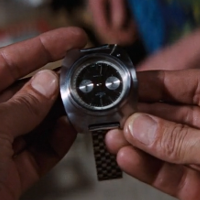 Geiger Counter Watch
This waterproof watch is retrofitted with a geiger counter to detect radioactivity. Its "sweep hand" as Q says, indicates any radioactivity detected.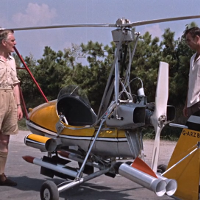 Little Nellie
An autogyro which could be assembled from four leather cases to become a small, manouverable one-man helicopter. Nellie included two machine guns, two rocket launchers, two fire throwers, aerial mines and a device which created smoke screens.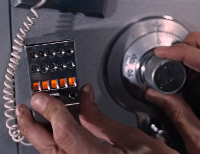 Safe Cracker
Bond uses this handy safe cracker at Osato's headquarters to obtain any information he can about the shady company.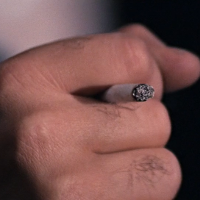 Rocket Cigarette
Bond is equipped with this explosive smoking device thanks to Tanaka, and it allows 007 to disrupt activity in Blofeld's volcano lair.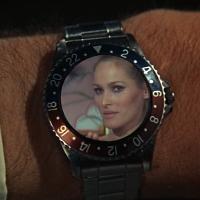 Video Rolex
Evelyn Tremble (James Bond, 007) gets a Q Branch-assigned Rolex is a two-way television and radio wristwatch – an American idea that came from a comic strip.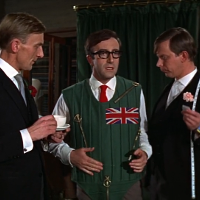 "Protective Clothing"
This absurd garment assigned to Evelyn Tremble (James Bond, 007) by Q Branch has many bizarre features. Alongside its Union Jack patch and many oddly-placed zippers, it is sanforized (pre-shrunk) and contains a poison capsule compartment, switchblade, geiger counter, an intercom with midget transmitters ("for short-range contacts"), infrared camera, tape recorder, a Beretta and a minigun.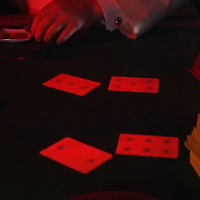 Infrared Glasses
These cool shades allow Tremble (James Bond, 007) to see the identity of playing cards, even if they are face down, as seen in the image.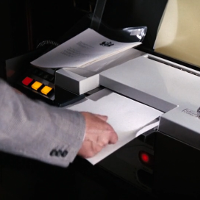 Copy/Cracker Machine
To find out the whereabouts of Blofeld, 007 uses this machine, which fits neatly in a briefcase, to determine a safe's combination and then copy the documents contained within.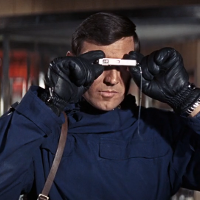 Mini Camera
Bond uses this mini camera to snap pictures of girls in Blofeld's mountaintop lair. Definitely technology ahead of its time!