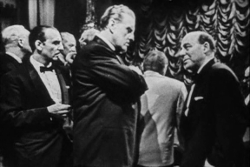 Basil, Zoltan and Zuroff
Played by
Gene Roth, Kurt Katch and Unknown Actor
Le Chiffre's three body guards follow him wherever he goes and are staying in the same hotel as Bond in the room above his.

Three Blind Mice
Played by
Uncredited Actors
These three men are meant to be blind, though they are employed by Dr. No to assassinate British agent Strangways and secretary Miss Trueblood.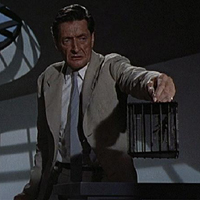 Professor Dent
Played by
Anthony Dawson
Dent is a geologist that is deeply entangled in Dr. No's sinister plan to disrupt the missile launching programs. Dent tries to kill Bond with a tarantula but ends up being shot. Actor Anthony Dawson makes a reappearance in the Bond series, as the faceless Blofeld in From Russia With Love.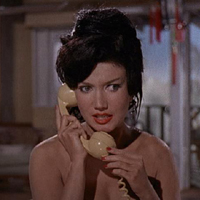 Miss Taro
Played by
Zena Marshall
Miss Taro is a secretary that Bond catches spying on him during meetings with the Jamaican government. Bond arranges a date with her, but finds out she is an informant for Dr. No, and has her arrested.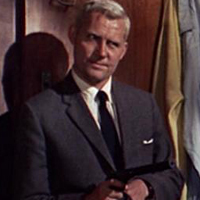 Donald 'Red' Grant
Played by
Robert Shaw
One of the most dangerous men Bond has been up against, Grant is a convicted killer trained by SPECTRE. In From Russia With Love his mission is simply to revenge Dr. No's death by killing Bond. He is only finally defeated by 007's Q branch briefcase.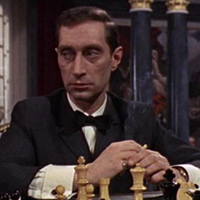 Kronsteen
Played by
Vladek Sheybal
Alongside Red Grant, Kronsteen serves as a hurdle Bond has to overcome to defeat Blofeld's menacing in From Russia With Love.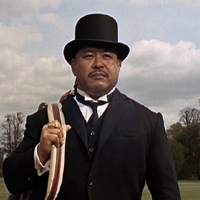 Oddjob
Played by
Harold Sakata
Without a doubt one of the most memorable henchmen in the series, Oddjob is a mute Korean working for Auric Goldfinger. Using his steel-rimmed hat as a weapon, Oddjob finally faces a shocking end. In real life, Harold Sakata was a Hawaiin-born Olympic wrestling gold medalist.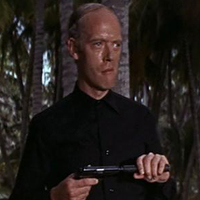 Vargas
Played by
Philip Locke
Vargas is Emilio Largo's heartless henchman who plays a small but significant role in SPECTRE's plan of world extortion. In Thunderball Vargas is sent to keep an eye on the developing relationship between Bond and Domino.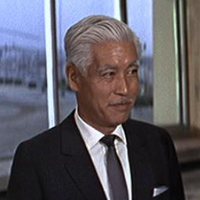 Mr. Osato
Played by
Teru Shimada
Osato is a Japanese industrialist whose company is a cover for SPECTRE in You Only Live Twice. Unable to stop Bond, Osato gets shot by an annoyed Blofeld.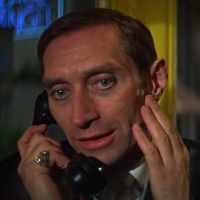 Le Chiffre's Auctioneer
Played by
Vladek Sheybal
You may recognize the actor as Kronsteen from From Russia With Love. This time, in a more light-hearted role, he acts as an auctioneer to raise money for Le Chiffre. His "art auctions" are actually the selling of pictures of high-profile military leaders in compromising situations, but the project fails at the hand of Bond's daughter Mata, leading to his death in an explosive telephone booth.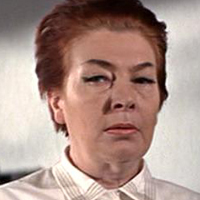 Irma Bunt
Played by
Ilse Steppat
Irma Bunt is Piz Gloria's stern matron and Blofeld's aide in his plot to release walking time bombs into society in the form of beautiful young women. She's also the assassin who kills Bond's wife in the movie's conclusion.