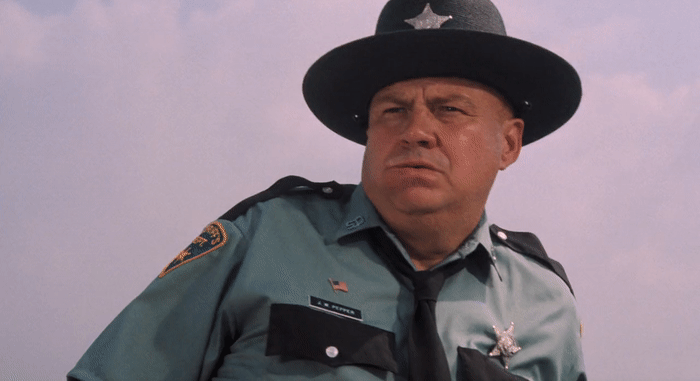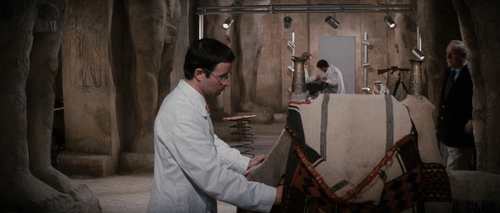 So this sharp knife gadget appears in The Spy Who Loved Me (1977) while Bond and Triple X walk through the makeshift Q Branch. Bond comments, "That'll bring tears to your eyes." when it pops up in a forceful, deadly manner
It's obviously supposed to be something, I just have no idea what…the box that the Q Branch technician has it covered with is pretty non-descript.
Any ideas what it could be???
EDIT: Twitter user Ibrahim_M_ says that it's a camel saddle…looking up some camel saddle images, I think he's right! Mystery solved! 🙂